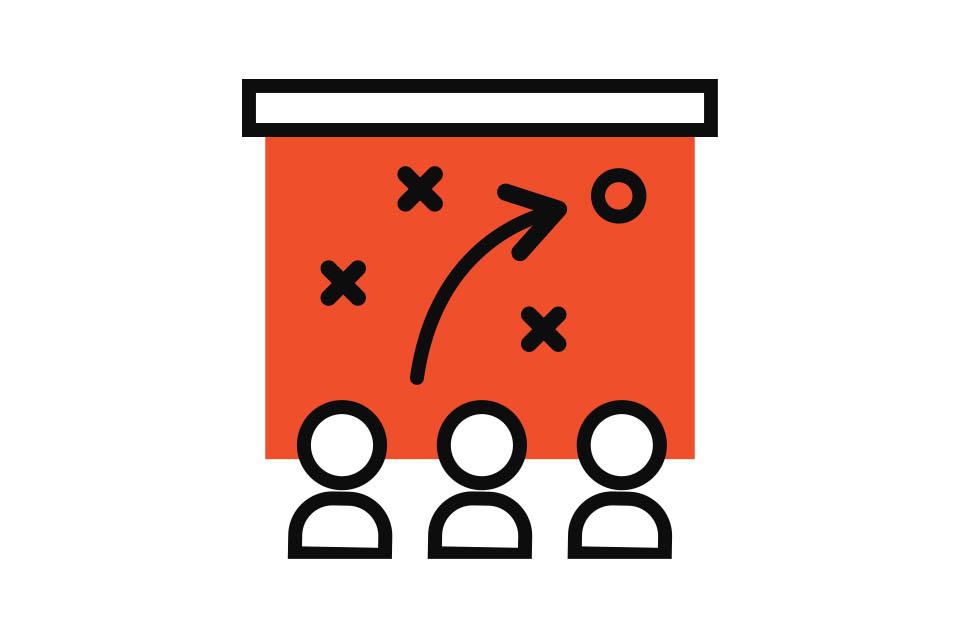 See an overview of the overall funding process.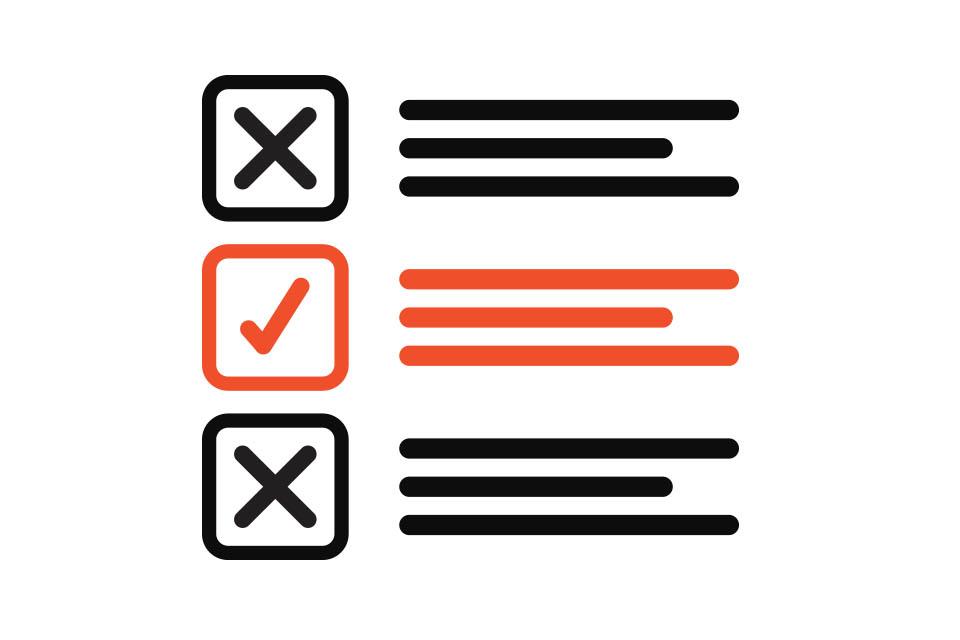 Learn about required and other steps you can take to help you prepare before applying.
Description
About OJJDP Funding
The Office of Justice Programs (OJP) offers funding through formula and discretionary grants, cooperative agreements, and payment programs.
In fiscal year (FY) 2018, OJJDP awarded $296,322,376 in grants to support programs, research, training and technical assistance, and information dissemination activities.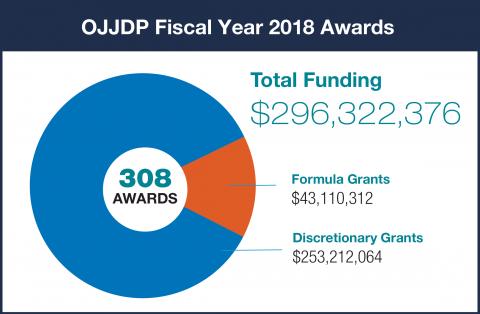 Discretionary Grants
OJJDP awards discretionary grants through a competitive process to states, units of local government, tribal jurisdictions, and organizations to administer a variety of juvenile justice and child protection programs.
Formula and Block Grants
The Office's formula grants support state, local, and tribal efforts to reduce and prevent delinquency, improve the juvenile justice system, and protect children from violence and abuse.
Funding through formula and block grants is available to states and territories through the state agency designed by the governor. Juvenile Justice Specialists in each state administer the funding through subgrants to units of local government, private agencies, and American Indian/Alaska Native jurisdictions for programs in accordance with legislative requirements.
View State Distribution of Juvenile Justice Formula Grants
Performance Measures
All recipients of OJJDP funding are required to collect and report data that measure the results of funded activities to ensure compliance with the Government Performance and Results Act of 1993.
Performance Measures Tool
The OJJDP Performance Measures Tool (PMT) is a reporting system for grantees to submit performance data about their OJJDP grants.
Applicant Assistance
Contact the following for help with OJJDP solicitations:
General Inquiries
The National Criminal Justice Reference Service (NCJRS) Response Center is available to provide assistance with questions associated with OJJDP solicitation requirements. Response Center assistance is available Monday through Friday, from 10 a.m. - 6 p.m. ET. However, on solicitation due dates, Response Center hours are extended until 8 p.m. ET.
Web Chat
800-851-3420
301-240-6310 (TTY)
[email protected]
---
Grants.gov Customer Support Center
Contact the Grants.gov Support Center to get help from a representative.
800-518-4726
301-240-6310 (TTY)
[email protected]
Website
---
Grants Management System Help Desk
For technical assistance or guidance using GMS, contact the GMS Help Desk.
888-549-9901, option 3
[email protected]
Website
---
DOJ Program Plan
The annual U.S. Department of Justice Program Plan provides information about funding opportunities and initiatives that OJP and its bureaus and offices intend to fund during the year.