Discover how OJJDP supports the states and territories: view Title II funding details, access 3-year juvenile justice and delinquency prevention plans, and find information on state compliance, disproportionate minority contact, performance measures, and a list of active OJJDP formula and discretionary awards for each U.S. state and territory.
The March/April newsletter highlights the Office of Justice Programs' (OJP's) training and outreach sessions to educate rural and tribal organizations and agencies about funding opportunities from OJP and other Department of Justice grant-making offices.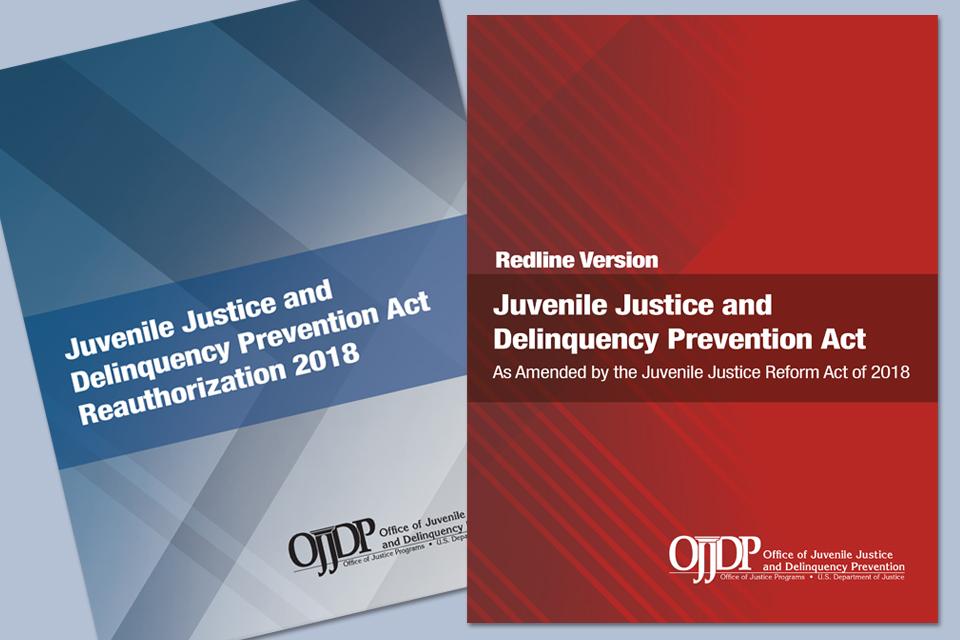 In December 2018, President Trump signed into law the Juvenile Justice Reform Act of 2018 (JJRA), reauthorizing and substantially amending the Juvenile Justice and Delinquency Prevention Act of 1974. OJJDP produced the 2018 JJRA Redline, which allows users to see and track changes implemented by the new law.