Description
OJJDP Announces Deadline Extensions to Funding Opportunities
OJJDP has announced a 2-week deadline extension on solicitations with applications originally due between March 16 and March 31, 2020. Learn more about the deadline extension.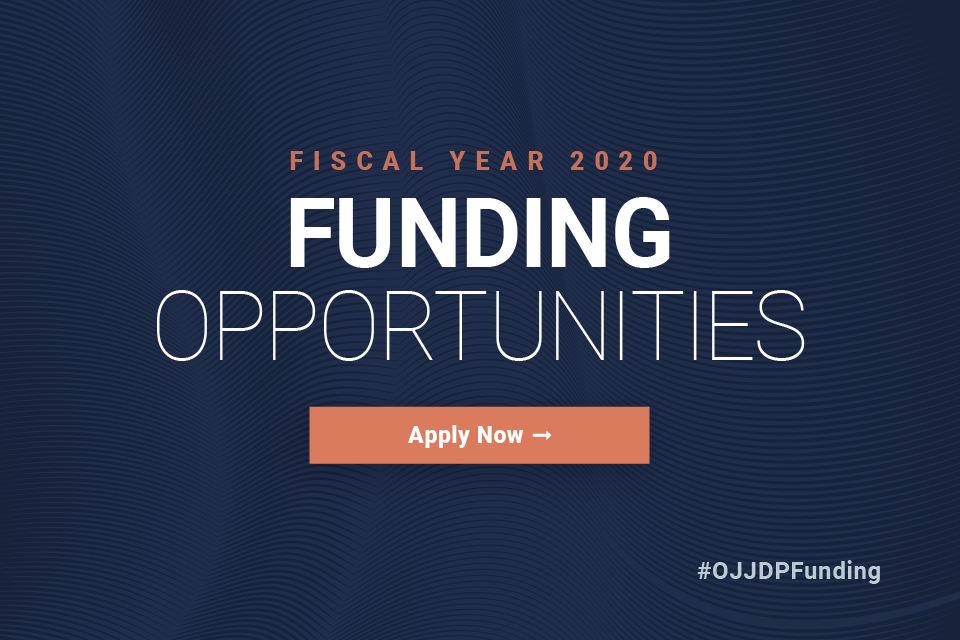 View FY 2020 funding opportunities and access the full details including application instructions.  Note: Some solicitation deadlines have been extended. Visit the Open Funding Opportunities page for details.
The January/February newsletter highlights the National Mentoring Summit and OJJDP's orientation session for new mentoring grantees. Other features describe OJJDP's work to combat the commercial sexual exploitation of children and support the safe recovery of missing and abducted children. 
Discover how OJJDP supports the states and territories: view Title II funding details, access 3-year juvenile justice and delinquency prevention plans, and find information on state compliance, disproportionate minority contact, performance measures, and a list of active OJJDP formula and discretionary awards for each U.S. state and territory.
The ICAC Task Force Program is a national network of 61 coordinated task forces representing over 4,500 federal, state, and local law enforcement and prosecutorial agencies. In FY 2019 the program trained over 39,570 law enforcement personnel, over 3,770 prosecutors, and more than 13,120 other professionals.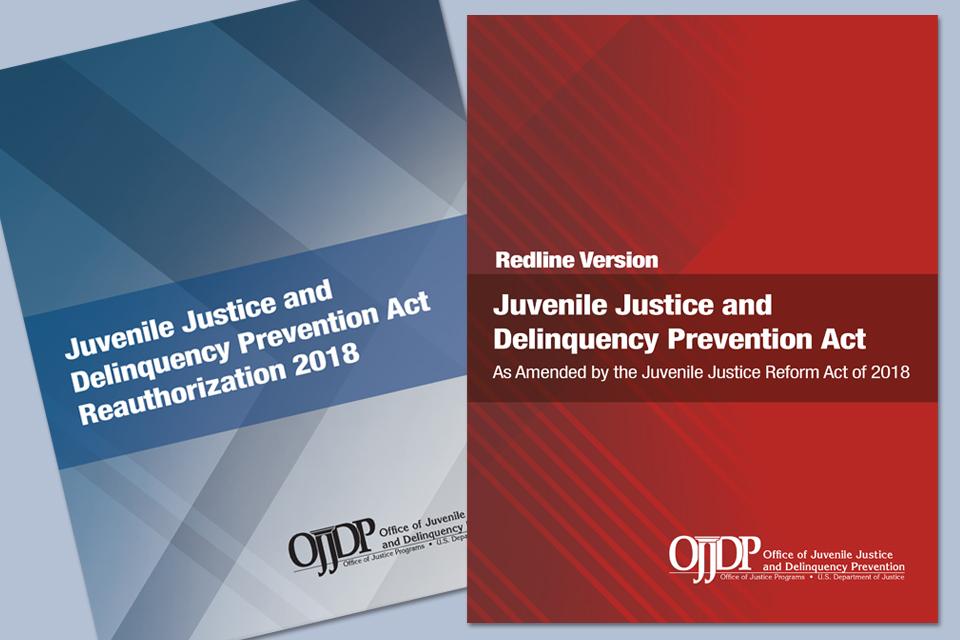 In December 2018, President Trump signed into law the Juvenile Justice Reform Act of 2018 (JJRA), reauthorizing and substantially amending the Juvenile Justice and Delinquency Prevention Act of 1974. OJJDP produced the 2018 JJRA Redline, which allows users to see and track changes implemented by the new law. 
Watch Administrator Harp's Recent Video Message
This issue's Message From the Administrator discusses the vital role mentoring can play in ensuring a brighter future for our nation's youth: Students who meet regularly with their mentors are 52 percent less likely than their peers to skip a day of school, 46 percent less likely to start using illegal drugs, and 55 percent more likely to enroll in college.