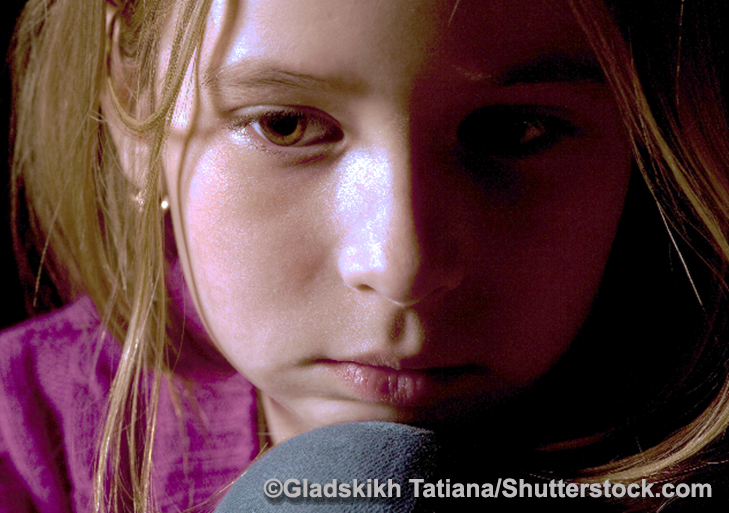 On March 29, 2019, President Donald J. Trump proclaimed April as National Child Abuse Prevention Month to encourage action to improve the safety and well-being of children, and to honor the professionals and volunteers who protect at-risk children and care for those who have experienced abuse.
Exposure to violence and abuse can cause children significant physical, mental, and emotional harm with long-term effects that can last well into adulthood. OJJDP supports a range of programs, services, and training and technical assistance opportunities to prevent child abuse and mitigate its negative effects.
This month, OJJDP is partnering with the Department of Health and Human Services' Children's Bureau to recognize Child Abuse Prevention Month and join their WE CAN Work to End Child Abuse and Neglect social media campaign. The OJJDP-supported National Children's Alliance has launched the SHINE Campaign, which lifts up the voices of survivors and empowers local communities to better serve victims of child abuse. During April, the Office's National Mentoring Resource Center is offering special webinars, a blog, and a newsletter feature that highlight creative partnerships between mentoring organizations and child welfare agencies—partnerships that have proven effective in supporting youth and strengthening families.
Following are examples of OJJDP's ongoing work to assist families, communities, and service providers in promoting the safety of the nation's children:
Through Victims of Child Abuse Act (VOCA) programs, OJJDP supports the development and expansion of children's advocacy centers

(CACs) in communities nationwide. Using a proven multidisciplinary team approach, CACs coordinate the investigation and prosecution of child abuse cases and the treatment of victims. In 2017, 881 CACs served 334,626 children nationwide.

In 2018, OJJDP supported a network of 937 state and local court appointed special advocate (CASA) programs in 49 states and the District of Columbia. CASAs are volunteers who represent abused and neglected children to ensure they do not get lost in the legal or social service systems. Last year, CASA programs served more than 233,000 abused and neglected children.
The National Council of Juvenile and Family Court Judges (NCJFCJ), with OJJDP support, provides judges and court personnel with a wide range of training and technical assistance to address the diverse and unique needs of families that experience child abuse and neglect, domestic violence, and domestic child sex trafficking. In partnership with OJJDP, NCJFCJ has established the National Judicial Institute on Domestic Child Sex Trafficking to help judicial officers better understand the dynamics of domestic child sex trafficking, the applicable laws and legal considerations involving trafficking victims, how to identify trafficked and at-risk children, and how to connect these youth to appropriate services.
The International Association of Chiefs of Police (IACP) and Yale, in partnership with OJJDP, developed a series of trainings, tools, and other resources targeted to law enforcement officers, including a classroom course to prepare frontline police officers to identify and respond effectively to children exposed to violence. With support from OJJDP, IACP and Yale are currently developing a series of online trainings based on the classroom course, which will be launched in fiscal year (FY) 2019. The tools found in the OJJDP-funded Enhancing Police Responses to Children Exposed to Violence: A Toolkit for Law Enforcement are being incorporated into the forthcoming online training series.
OJJDP's Internet Crimes Against Children (ICAC) Task Force program comprises 61 task forces representing more than 4,500 federal, state, and local law enforcement and prosecutorial agencies. ICAC task forces conduct forensic examinations and investigate and prosecute technology-facilitated child sexual exploitation throughout the United States. In FY 2018 alone, the task forces conducted more than 70,000 investigations of technology-facilitated crimes against children. The ICAC Training and Technical Assistance program was established to provide ICAC task forces and their affiliates with the training and technical assistance they need to conduct effective investigations and prosecutions.
Since 1984, OJJDP has supported the National Center for Missing & Exploited Children (NCMEC) to serve as an information clearinghouse and resource for families of missing and exploited children and the professionals who serve them. NCMEC operates a 24-hour, toll-free Missing Children's Hotline at 800–THE–LOST; the CyberTipline, a centralized reporting mechanism for public and electronic service providers to report instances of apparent child sexual exploitation; and the Child Victim Identification Program, which serves as the central U.S. repository for information related to child victims depicted in sexually exploitive images and videos.
OJJDP has a two-decade history of investing in mentoring programs as an effective way to support youth and strengthen families. The Office's investment encompasses operational support, capacity building, and research. In FY 2018, OJJDP awarded approximately $83 million to develop or enhance mentoring programs and services nationwide as a primary prevention effort. Grantees have partnered with child welfare organizations and other social service providers to provide community-based support to youth and families. In addition, OJJDP is funding a study examining whether Fostering Healthy Futures—an evidence-based mentoring and skills training program for children placed in foster care as a result of maltreatment—can mitigate the effects of childhood adversity, reduce juvenile justice system involvement, and promote positive youth development.
Resources:
To learn more about how OJJDP is working to prevent child abuse and mitigate its negative impact through partnerships, programs, and training and technical assistance, visit the Office's Child Abuse Prevention webpage. OJJDP's Model Programs Guide provides comprehensive information and resources on risk factors, protective factors, and evidence-based strategies for assisting children and youth exposed to violence and victimization.
The Department of Health and Human Services' National Child Abuse Prevention Month website provides the latest resources and outreach materials on engaging communities in the prevention of child abuse. Its 2019 Prevention Resource Guide focuses on protective factors that build on family strengths to foster healthy child and youth development.
The National Children's Alliance convened a workgroup on CACs, which deliver evidence-based interventions to meet the specific needs of physical abuse victims. Child Physical Abuse: A Guide to the CAC Response presents the workgroup's considerations, tips, and resources.