Reason To Hope:
On the Front Lines With John Walsh



he journal's On the Front Lines series features interviews with leading authorities on juvenile justice and related youth issues. These experts have earned their credentials on the front lines in the struggle for a better tomorrow for today's youth and their families.
Juvenile Justice: John, thanks for taking time from your demanding schedule to share your thoughts on issues affecting missing and exploited children and their families with our readers.
John Walsh: Thank you -- and Juvenile Justice -- for giving me this opportunity. I can't think of a more important issue to discuss -- or one that is closer to my heart -- than children who are missing, abducted, exploited, or victimized.
Juvenile Justice: Your book, Tears of Rage, which has been on the bestseller list, has been praised by parents and justice professionals alike. What do you think accounts for its success?
John Walsh: I am truly overwhelmed by its reception. In Tears of Rage, my wife Revé and I recounted at length -- for the first time -- the intimate and painful crises, battles, and struggles that our family faced when our son Adam was abducted and murdered. Although words cannot fully describe what a parent goes through during such an ordeal -- the pain, the anguish, the despair -- I wrote Tears of Rage in the hope that people would not only see and understand the tragedy of a child's abduction and death, but that parents of victims might find reason to hope.
I am sometimes amazed when I think how America's Most Wanted led to its 500th arrest in January 1997. The public's response to America's Most Wanted vividly proves that people care, that they want to make a difference, and that they are willing to get involved to protect all our citizens -- men, women, and children -- by helping to take vicious and violent criminals off our streets so that they can no longer prey on the innocent and vulnerable.
Juvenile Justice: What do you believe are some of the most significant changes that have taken place during the past several years concerning missing and exploited children?
John Walsh: It is incredible to realize how much has happened in the 16 years since Adam was abducted. There have been so many positive changes because so many people have fought to make a difference in the lives of children.
When Adam was abducted, there was no system in place for tracking information or leads about abducted children. Law enforcement agencies were not trained or equipped to investigate missing children cases, and even fewer had ever experienced the murder of a child. Many agencies -- including the FBI -- were reluctant to get involved in missing children cases.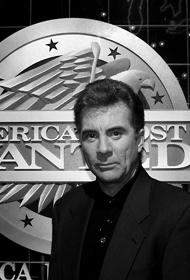 Back then, the few law enforcement information systems that existed contained more data on stolen goods than on stolen children. Hardly anyone heard about child abduction and no one ever heard about endangered children. Virtually no one even uttered the word "abduction" when a child was missing.
Anxious parents were patronizingly told, "Your child has just run away from home or has simply wandered off," by those to whom they had gone for help. Distraught parents, wracked with fear, were told to go home, that they had nothing to worry about. After all, everything would be okay when their child returned home in a few hours.
There were few local resources and services for missing or exploited children and their families, and even fewer national resources. Victims' rights was not even a slogan -- in fact, victims had no rights. Up to, and through, the early 1980's, the system responded to missing and exploited children in a haphazard and even lackadaisical manner, without foresight, purpose, or conviction.
Juvenile Justice: And today?
John Walsh: Public recognition of the problem has increased tenfold and has inspired better prevention and intervention efforts for all children. When I think about how the system is different today than it was 16 years ago, I think of the enactment of the Missing Children's Assistance Act in 1984 that opened the doors to progress in protecting our children. I think of the Office of Juvenile Justice and Delinquency Prevention's (OJJDP's) Missing and Exploited Children's Program, which provides funds and oversight to a vast array of programs, services, research, and activities; and of the National Center for Missing and Exploited Children, which serves as a focal point for assistance for missing children and their families.
I think about the posting of missing children's pictures on kiosks at airports, in public buildings, and on the Internet; and about the dissemination of children's pictures on milk cartons and in the mail. I think about the vast network of services and resources at the local and State levels for missing and exploited children. State missing children clearinghouses are now electronically linked to one another and to the National Center for Missing and Exploited Children. In 1983, there was only one State clearinghouse, which was located at the Florida Department of Law Enforcement. Today, there are missing children clearinghouses in every State.
Sixteen years ago, no one had information about Adam that they could share with other agencies. Today, information about missing and endangered children is collected and disseminated quickly to law enforcement agencies across the Nation.
Juvenile Justice: And has the response by law enforcement also changed?
John Walsh: The response has changed dramatically since 1981. In those days, most law enforcement agencies did not know what to do when a parent reported a missing child. Today, thanks to extensive training efforts sponsored by OJJDP, front-line officers and administrators know the proper procedures, methods, and techniques for conducting a thorough and effective investigation -- and are better equipped to help parents deal with the crisis.
Federal resources for investigating missing and exploited children have increased tenfold in the past several years. The FBI's Child Abduction and Serial Killer Unit, the Hardiman Task Force on Missing and Exploited Children, the Federal Agency Task Force on Missing and Exploited Children, and the Office for Victims of Crime focus much of their attention on child victims. Federal agencies are also working together to coordinate efforts to protect children who have been abducted by their noncustodial parent and to bring them home. Many of these collaborative efforts are focused on cases involving children who have been abducted internationally.
Many other improvements have been achieved through legislative action at the State and Federal levels. The Jimmy Ryce Law Enforcement Training Center, which is housed at the National Center for Missing and Exploited Children, provides training to law enforcement officers and administrators. The newly established CyberTipline at the National Center is aimed at reducing crimes against children that occur on -- or as a result of -- the Internet.
In my judgment, the most significant development is the way in which the justice system has finally started to act as a comprehensive system, not as disjointed, individual components. Federal, State, and local agencies are sharing information and talking with one another.
When a child is missing, no longer is a parent left to his or her own devices to figure out what to do next. Many services and resources are now available to help parents cope with the crisis.
Juvenile Justice: In light of the changes during the past several years and the increased services and support now offered to children and their families, let's talk a bit about OJJDP's latest resource When Your Child Is Missing: A Family Survival Guide. Now that you have had an opportunity to read the Guide, could you share your thoughts?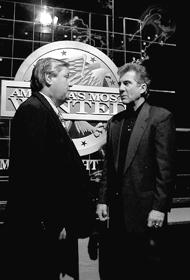 OJJDP's Ronald Laney discusses missing children issues with John Walsh

John Walsh: When Adam was abducted and murdered, Revé and I were suddenly thrust into an ordeal we never imagined we would have to deal with. Never in our wildest dreams -- not even our worst nightmare -- did we ever imagine that something so horrible could, much less would, happen to Adam. In an instant, our lives were turned completely upside down. The peace and calm of our family life were shattered, and agony and chaos took their place. When we discovered that Adam was missing, we had no idea what to do. We didn't know where to turn for help. We didn't know whom to call. When we finally felt that we were heading in the right direction, we kept running into roadblocks.

As I mentioned earlier, back in 1981 there were few resources for missing and abducted children and their families at the local, State, or national level. There were even fewer people one could ask for advice and assistance.

Juvenile Justice: You felt that you were on your own?

John Walsh: Absolutely. We were left to our own devices to figure out what to do and where to turn. We felt alone and isolated. We began beating on doors asking for help. We called anyone and everyone. We often felt as if we were in charge of the investigation. While we feared for our son's safety, we were also angry at the system that was supposed to protect our son and help us. In spite of all of our efforts, we couldn't find answers to our questions or people who could help.

Adam's abduction was our private hell -- but it was not an isolated incident. On any given day, any number of children are absent from their homes for diverse and numerous reasons. Some have been taken by noncustodial parents, others have been abducted by nonfamily members -- a few even by strangers. On occasion, children may run away from home, but whatever the reason for the child's disappearance, you cannot begin to imagine the fear and anguish that a parent feels when his or her child is missing.

Time plays a critical role in the successful recovery of a missing child. Each passing minute may mean that a child is being moved farther away from home. Each passing minute may mean increasing danger to the child. Each passing minute may mean that a child is being victimized by the perpetrator. Each passing minute may mean that clues and leads to the child's whereabouts are being lost.

When I look back at the events that took place in 1981, several questions come to mind: What could have been done to make our situation better? What can we do to help parents facing a similar crisis today? What have we learned from the tragedies of Adam Walsh, Jimmy Ryce, Jacob Wetterling, and so many others? How can we give parents the information they need to support and aid in the investigation process?

Juvenile Justice: Tough questions -- any answers?

John Walsh: The Family Survival Guide is a significant step in the right direction. It provides specific information to parents at the time they need it most. It offers parents solid answers and directs them to those who can help them try to find their missing child. It offers parents concrete ideas and suggestions on what they should expect and what they can do. The Guide helps parents understand what steps they can take to preserve evidence and otherwise assist investigators in doing their job. It takes much of the mystery and fear out of the investigation process.

The Family Survival Guide is not just another self-help book for parents. It provides firsthand insight from parents who have faced the loss of a child. It offers parents information, support, and encouragement to help them through the process and offers access to resources to help them find and recover their missing child.

Juvenile Justice: Your assessment of the Guide is encouraging. We want to distribute it widely so it will be readily available to families when they need it. Law enforcement agencies across the country, all missing children clearinghouses, missing children nonprofit agencies and organizations, youth service agencies, schools, the National Center for Missing and Exploited Children, and other State, Federal, and local agencies will be receiving copies so they can give one to a parent when a child is reported missing.

John Walsh: That's great news. Every chapter of the Family Survival Guide contains valuable information that parents of missing children need to know as soon as possible -- how to work effectively with law enforcement; the nature of the search process; the use of rewards, resources, and volunteers; and the need to take care of themselves.

I know firsthand that it may be difficult for a parent to sit down and read the Guide from cover to cover when his or her child is first missing. However, I believe it is critical that someone close to the family -- a relative, a friend, a neighbor, clergy -- take the time to read the entire Guide because it will be of great value to the parents and will facilitate the investigation process.

Another important feature of the Guide is that it provides parents with insights and recommendations on how to cope if their child is missing for an extended period. We don't always think about the long-term effect that a missing child has on parents, siblings, and other members of the family. The Guide offers families practical ideas on how to survive this ordeal and begin to rebuild their shattered lives.

Juvenile Justice: As one who has been there, what personal insights would you like to pass on to families who face similar crises?

John Walsh: The abduction of a child is a tragedy. No one can fully understand or appreciate what a parent goes through at such a time, unless they have faced a similar tragedy. Every parent responds differently. Each parent copes with this nightmare in the best way he or she knows how. No one else should pass judgment on how a parent should act or what a parent should do if a child is missing.

What we can -- and must -- do is show parents through our support that they are not alone. As we have discussed, resources are available to help families when a child is missing. Agencies and organizations -- at the Federal, State, and local levels -- are ready to give parents support and assistance at a moment's notice. The National Center for Missing and Exploited Children, State missing children clearinghouses, and nonprofit organizations are just a phone call away.

I was pleased to learn that OJJDP is funding a family support network that pairs families of missing and exploited children with other parents of victims for support, assistance, and encouragement. These parent volunteers offer emotional support, firsthand knowledge and experience, and guidance to help families cope with the trauma of a missing or exploited child. We have come a long way in the past several years.

Juvenile Justice: A long way indeed, John, as you have ably shown, and I would like to convey my appreciation for your considerable contributions in this regard. But I am sure you will agree that we still have a way to go. Where do you think we should go from here?

John Walsh: Thanks. Of course, we need to press on. One missing child is one too many. We must continue our efforts to protect children by identifying those who victimize children and increasing our efforts to get perpetrators off the streets and behind bars. We must continue to focus our attention on protecting children from being victimized. I am encouraged by recent Federal efforts to focus on the victimization of children through the Internet.

But a lot more can -- and should -- be done at the Federal level to help and protect our children. We must assure that both ends of Pennsylvania Avenue make the needs of missing and exploited children and their families a national priority and provide adequate funding for program development, training, and technical assistance for practitioners and law enforcement personnel. They are the frontline troops in the war against criminals who target children. To do any less would be a tragedy.

Juvenile Justice: Thanks, John, for taking time to share your thoughts on these vital issues.

John Walsh: Thanks for affording me the opportunity to do so.

John Walsh is the father of Adam Walsh, who was abducted and murdered in 1981. Mr. Walsh has been instrumental in changing the way we respond to missing children. This interview was conducted for Juvenile Justice by Ronald Laney, Director of OJJDP's Missing and Exploited Children's Program.


Juvenile Justice Journal · Volume V · Number 1 · May 1998